Hey everyone, me and two friends were able to participate in a 24 game jam hosted by games.com in new york. The theme was "launch" and we had a spin of the rocket and space theme. Me and another artist were able to do all art, while the third did programming. This was done in gamemaker.
The premise of the game: Earth is being attacked by a huge alien menace outside of its atmosphere. Since there is no time and resources to build proper defenses, the earth defense decided it was best to stick garbage on their last remaining warheads and launch it at the alien!
Stick garbage onto your rocket and build a defensive shield around your cockpit. Attach thrusters that face the right direction so you have a successful lift off. Fly through space avoiding asteroids, shooting aliens, and get far enough to send the nuke into the master alien!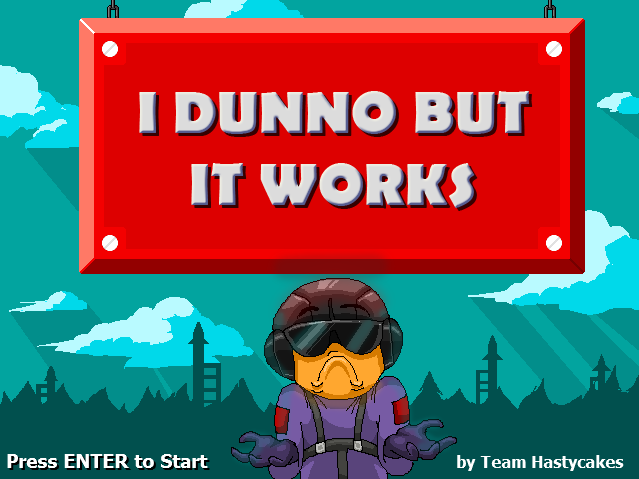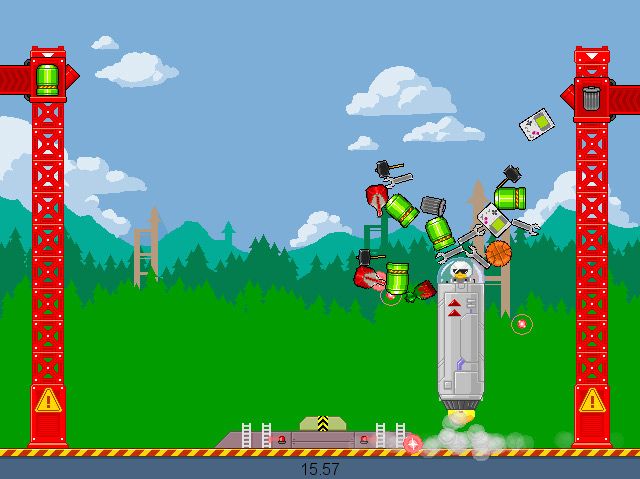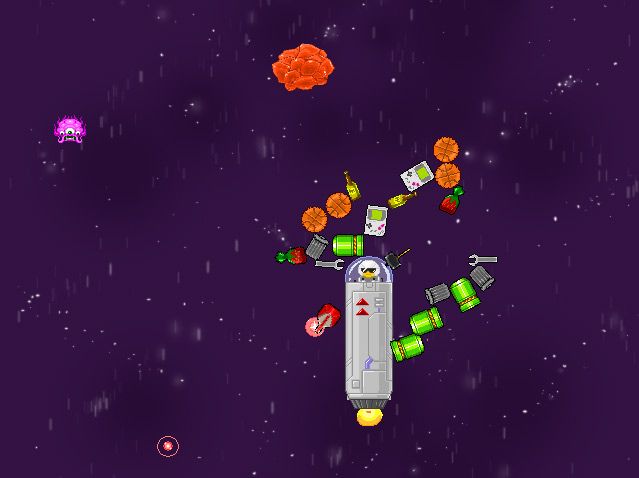 YOUTUBE VIDEO! Skip to 6:50 to see a successful build and launch!
http://youtu.be/9iLBVN0W6WU
We will be uploading a playable exe this week!